Custom, Private Race Shop Tours
When in Charlotte, the Stock Car capital of the universe, you may want a personalized and custom tour of the race shops and other NASCAR related attractions.
Pick and choose from the dozens of venues such as Hendrick Motorsports, Joe Gibbs Racing, Roush Fenway Racing, JR Motorsports, Dale Earnhardt Tribute, North Carolina Auto Racing Hall of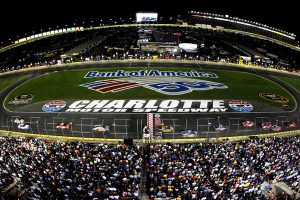 Fame, and the list goes on.
Our intimate tours allow you to see sights you're not likely to see with other tour companies.
Start your engine! We put you in the driver's seat. You'll see more, tour at your own pace, and travel with your own friends and family.
We can help you design your tour so you see what you want but don't miss  some of the other good stuff.
Get more bang for your buck. All day race tour is $150.00 per carload. (Leave room for the tour guide.) We can begin and end the tour on your schedule (up until it gets dark).
For the nuts and bolts, call 704-565-9361, or email: ge@gofastturnleftraceshoptours.com.
Refund policy: 50% with 48 hours to 2 week notice of cancellation; 100% with more than 2 weeks notice if paid by check; 90% with more than 2 weeks notice if paid by credit card.